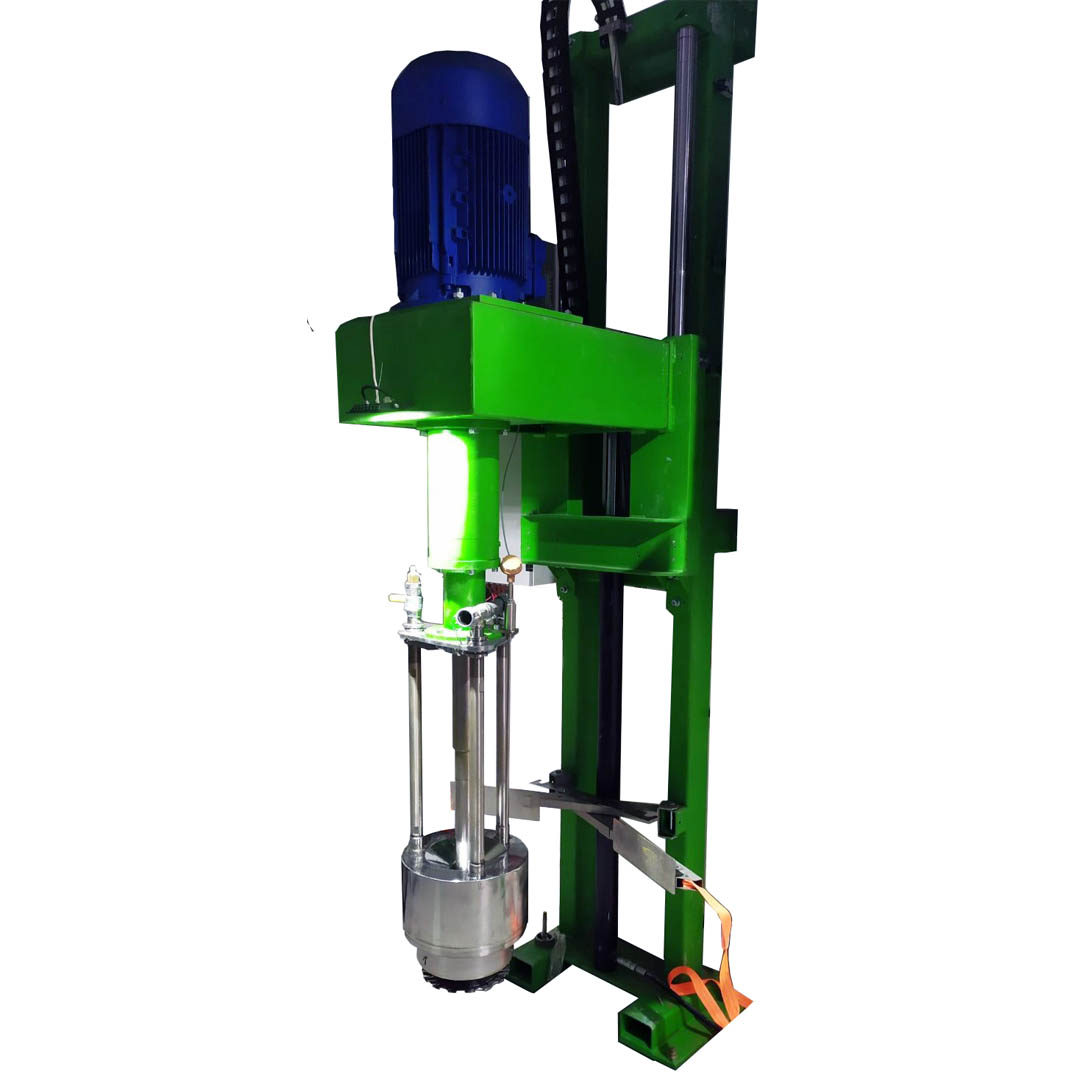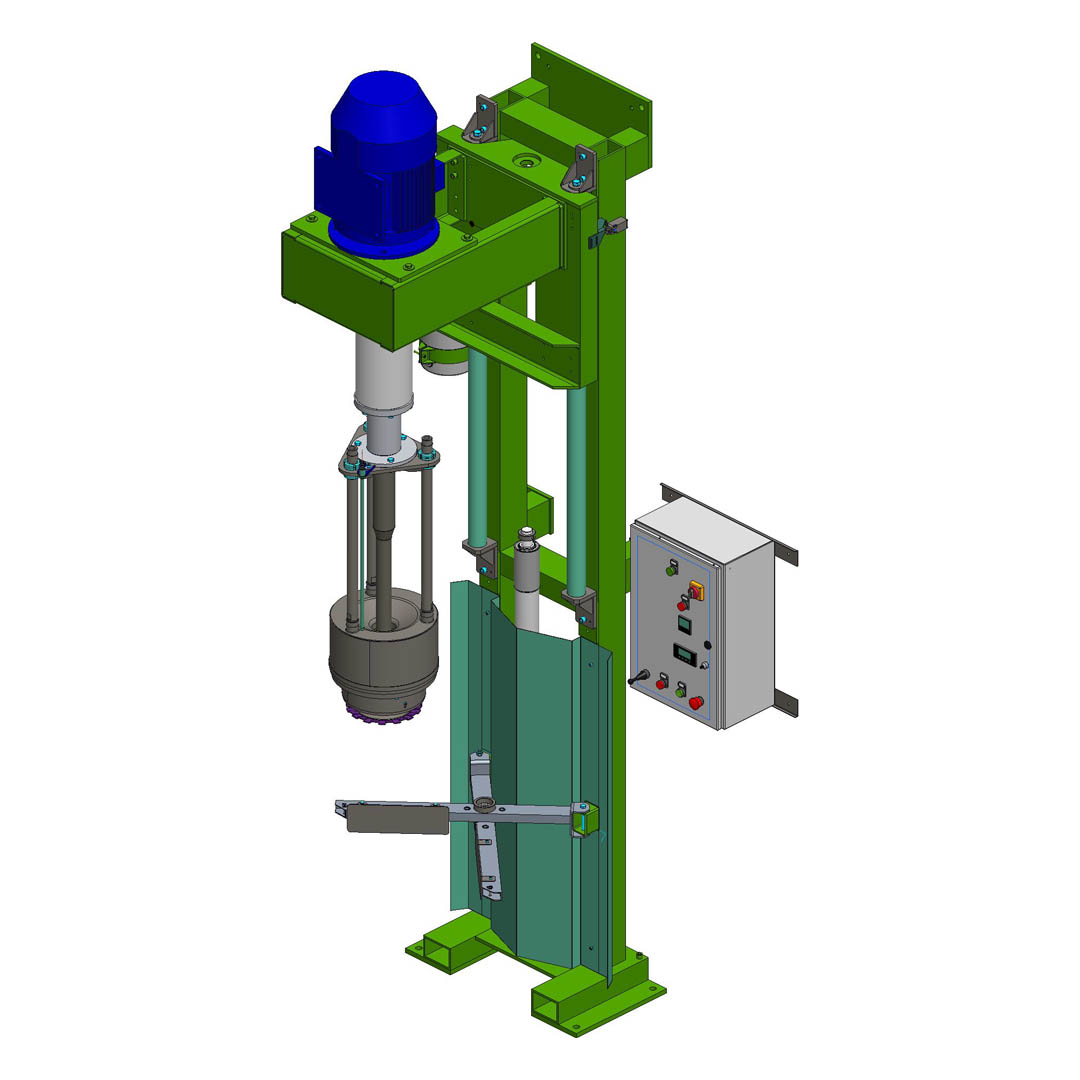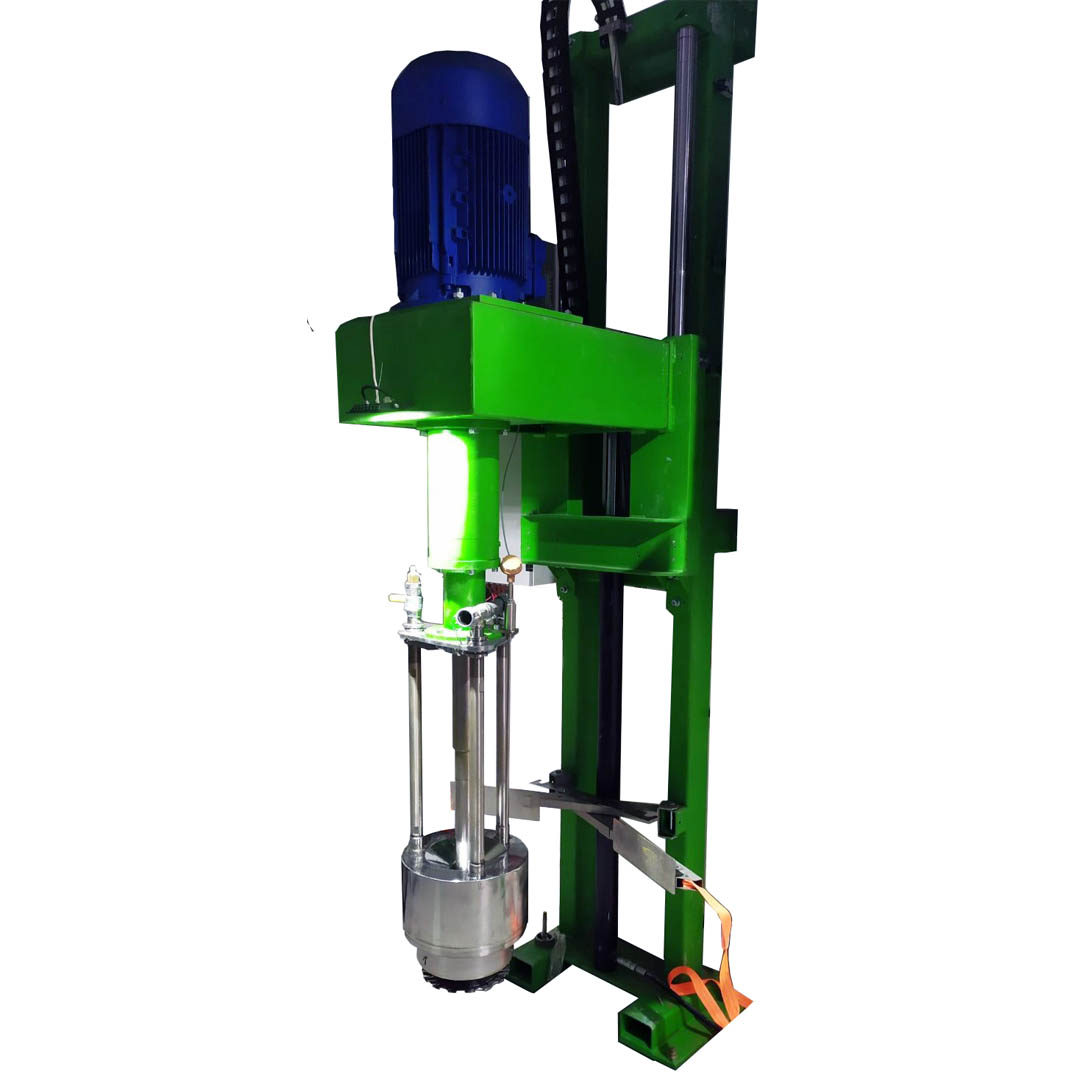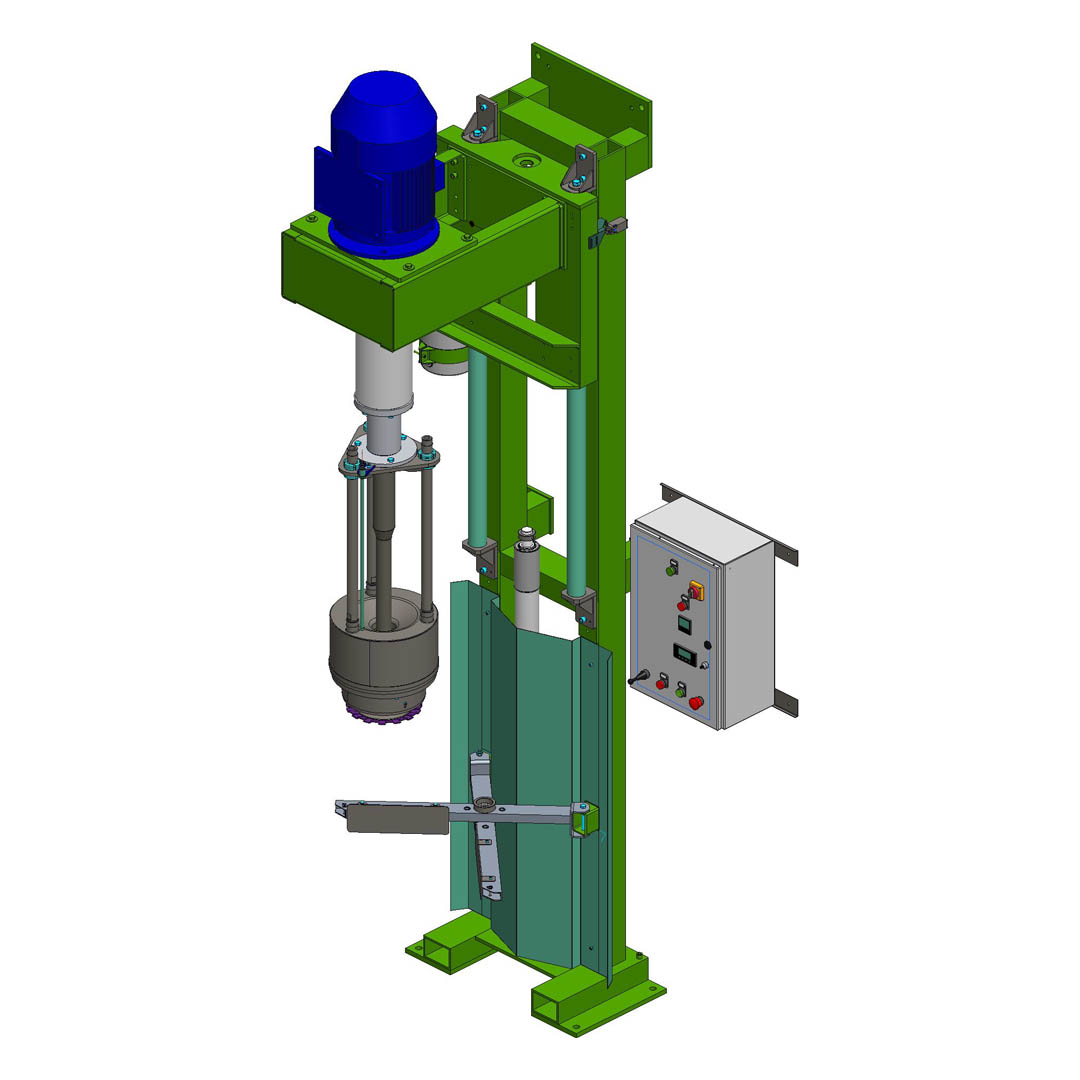 new
BM.1 Basket bid mill
on order
---
Select production complex:
Intended for dispersion and fine grinding of paints and varnishes.
Features
- High performance. Grinding of iron oxide up to 3 μm (50 minutes with ⌀2 mm zirconium beads).
- Double-staged suction basket provides optimal distribution of particles in the vessel.
- Versatility. The size and material of beads is customizable.
- Wall-mounted, compact design.
- Product temperature control.
- Water cooling of the basket. Automatic shutdown if overheated.
- Operates within a wide range of apparent viscosity values.
- Easy washing off.
Electronic tachometer shows the shaft speed (rpm).
An electronic tachometer monitors the temperature of the product and disables operation if a preset temperature threshold is exceeded.
The basket is lowered and lifted using a hydraulic cylinder. During rotation, a vertical motion command triggers the safety shutdown of the mill.
| | |
| --- | --- |
| Объём корзины | 6,5 л. |
| Мощность двигателя | 15 кВт. |
| Скорость вращения | плавно регулируется в диапазоне 0 - 1500 об/мин. |
| Рабочий объем | 100 - 400л. |
| Размеры (ВхШхГ) | 3216 х 760 х 1136 мм. |