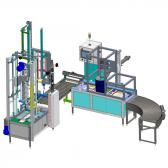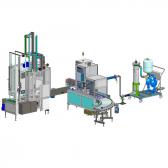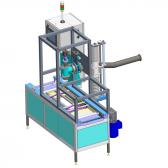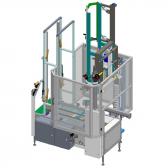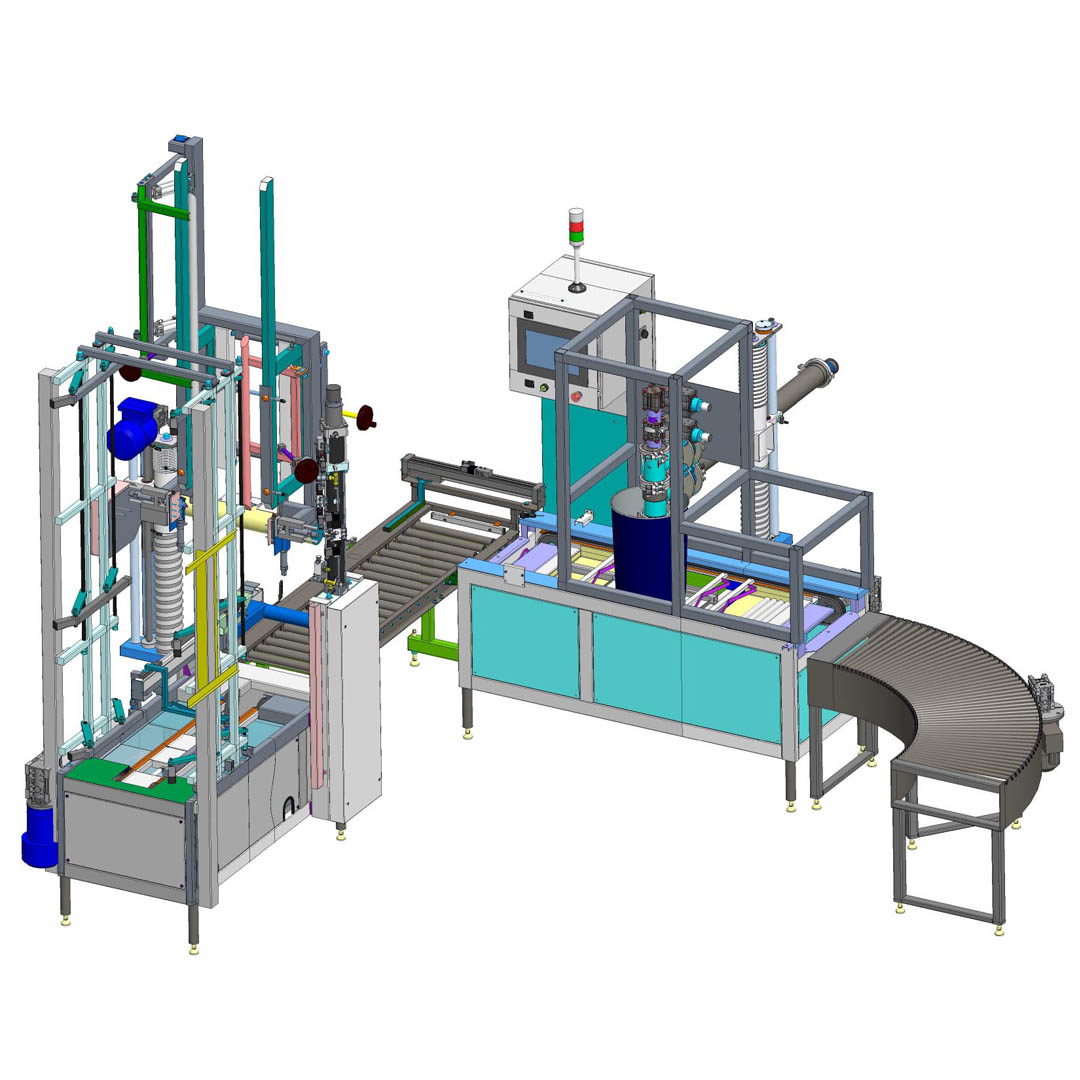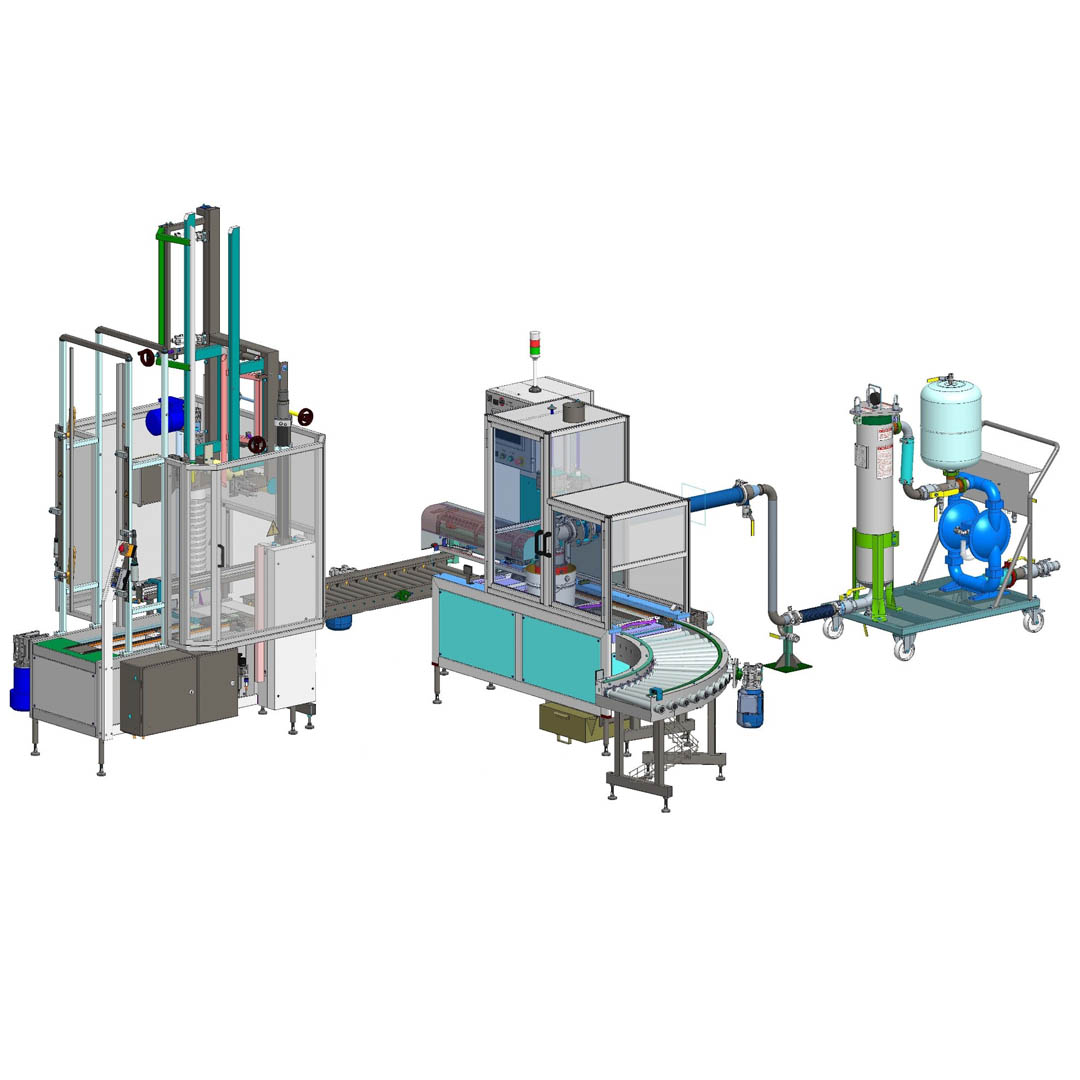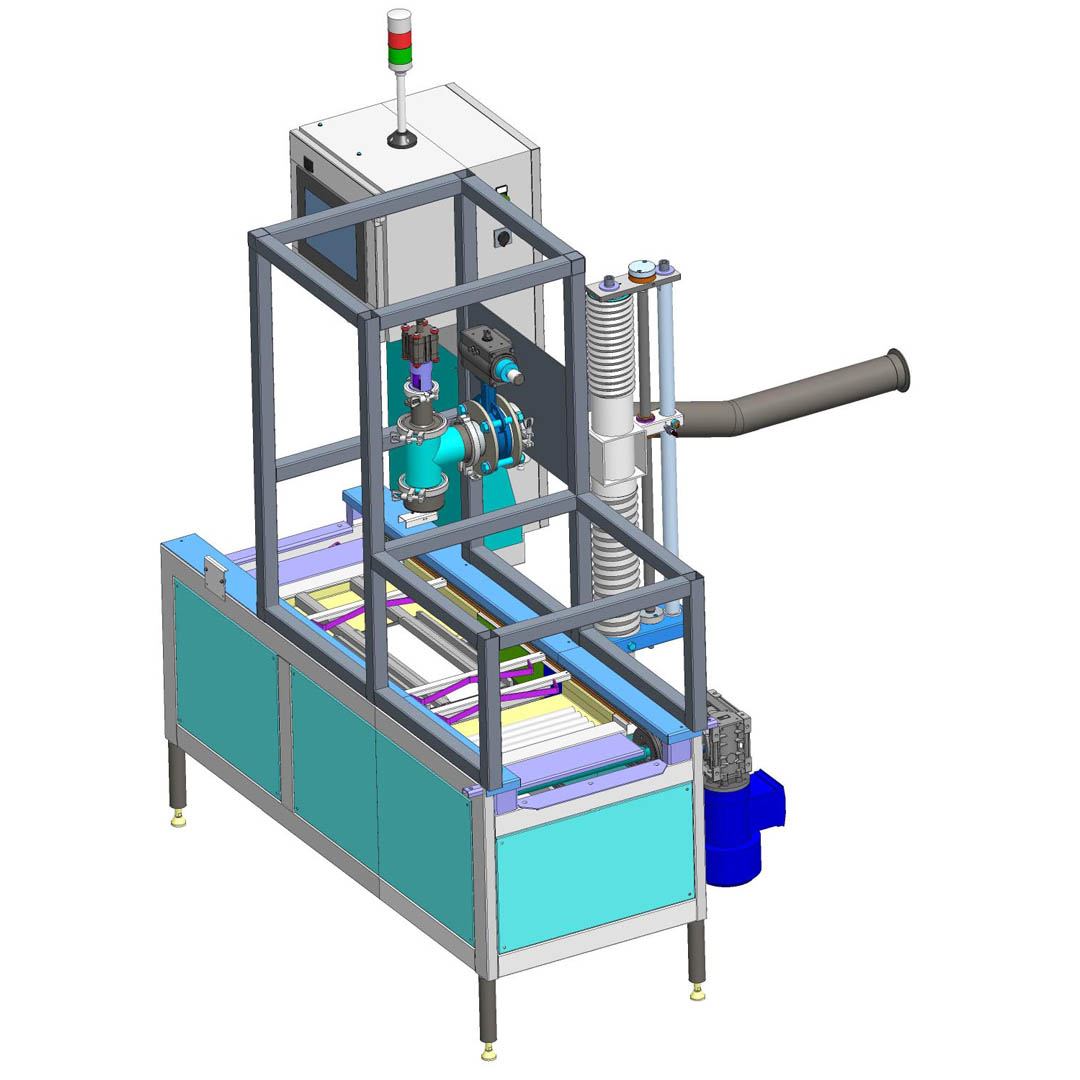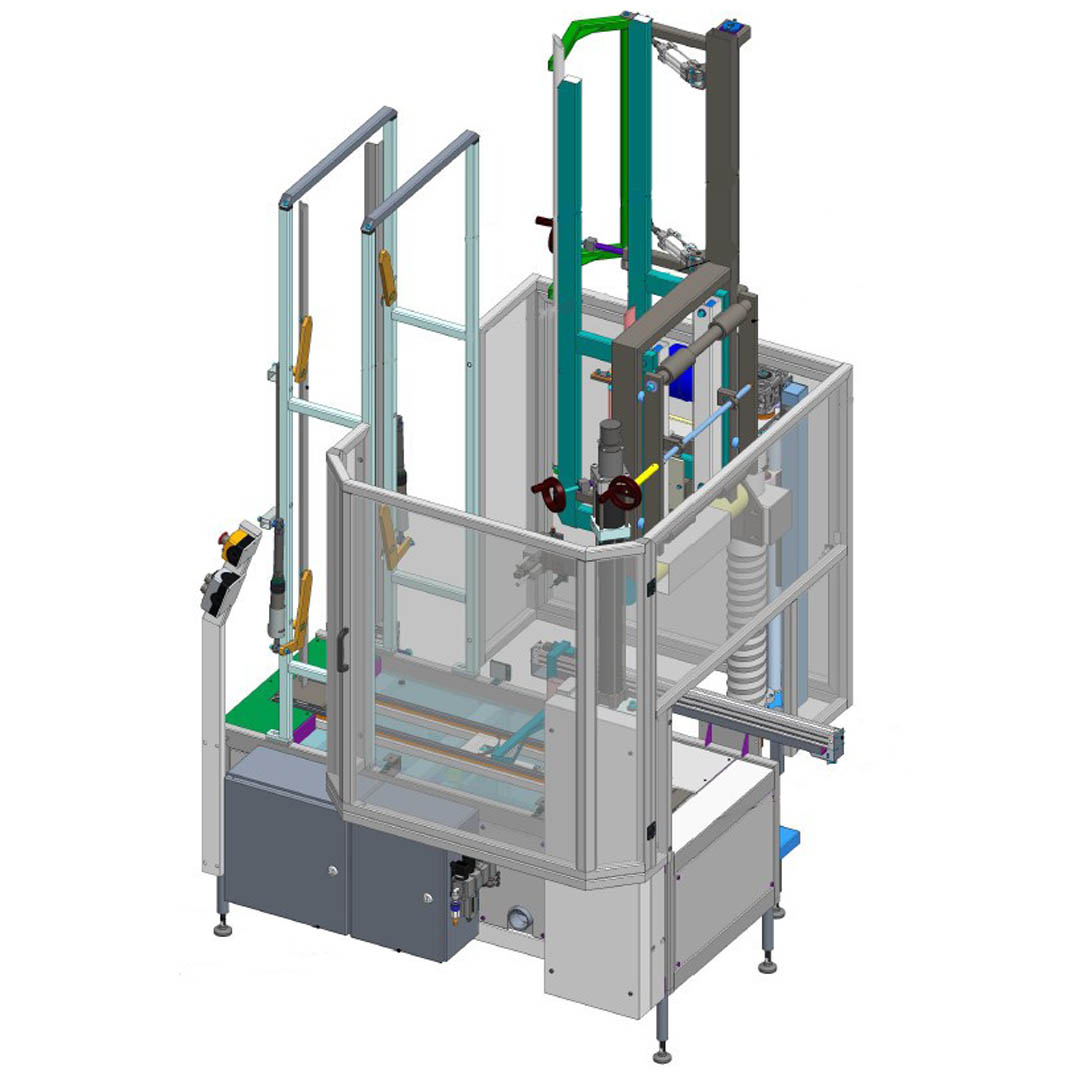 LR.5C Viscous product volumetric filling line for 3 L – 20 L buckets
on order
---
Select standard and optional equipment:
LR.5C line is intended for stacking, separation and feeding of containers for filling. Container capping and screwing is carried out manually.
LINE COMPONENTS:
1. Automatic unit for container stacking, separation, and feeding.
2. Live roller table w/container travel unit at 90°.
3. Automatic filling unit with one filling position and a containment area.
4. Live angular run-out roller table for filled containers.
The line can be complete with replaceable product feeding routes for quick product change and filling into buckets of various heights.
| | |
| --- | --- |
| Purpose | Filling of organic solvent paints; Filling of organic solvent putties |
| Container | into lug lid metal buckets; into banded metal buckets |
| Dose volume | 5–20 L |
| Filling method | above level filling |
| 1. Filling principle | gravimetric |
| 2. Single dose weight, min. | 2.5kg |
| Single dose weight, max. | 30.0 kg |
| 3. *Capacity, 5 L buckets | 400 pcs/h |
| Capacity, 20 L buckets | 200 pcs/h |
| 4. Dosing tolerance, mean deviation of 10 successive doses | ± 0.5 % |
| 5. Compressed air supply pressure, max. | 6–7 bar |
| 6. Compressed air flow | 30 м3/h |
| 7. Product connection | Flexible metallic hose for 1 MPa, DN=12 mm |
| 8. Product feeding route connection | CLAMP 2" |
| 9. Power supply | 380±38 V, 3 phases, 50±1 Hz |
| 10. Power input | 4.5 kW |
| 11. Load cell | FLINTEKC PC60 |