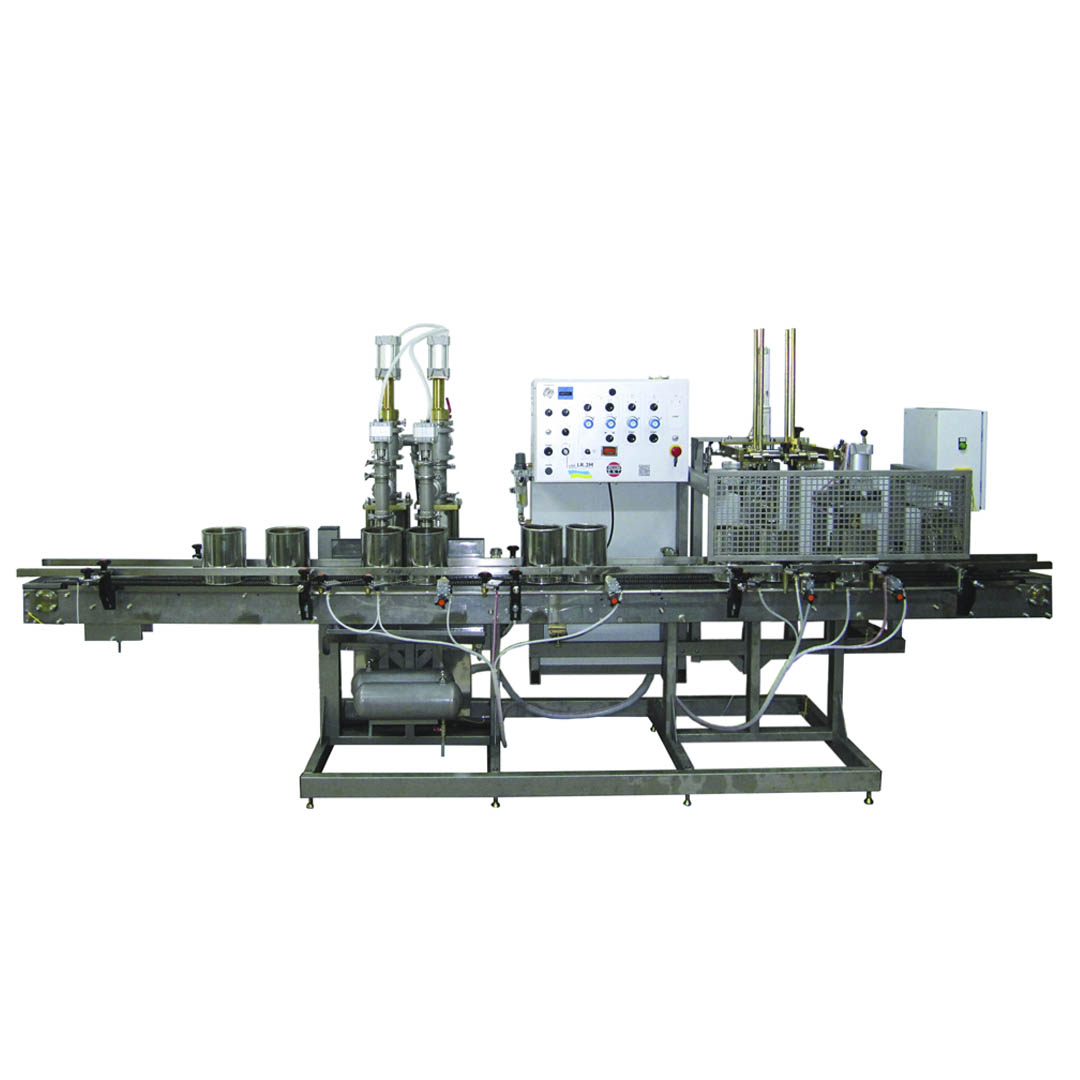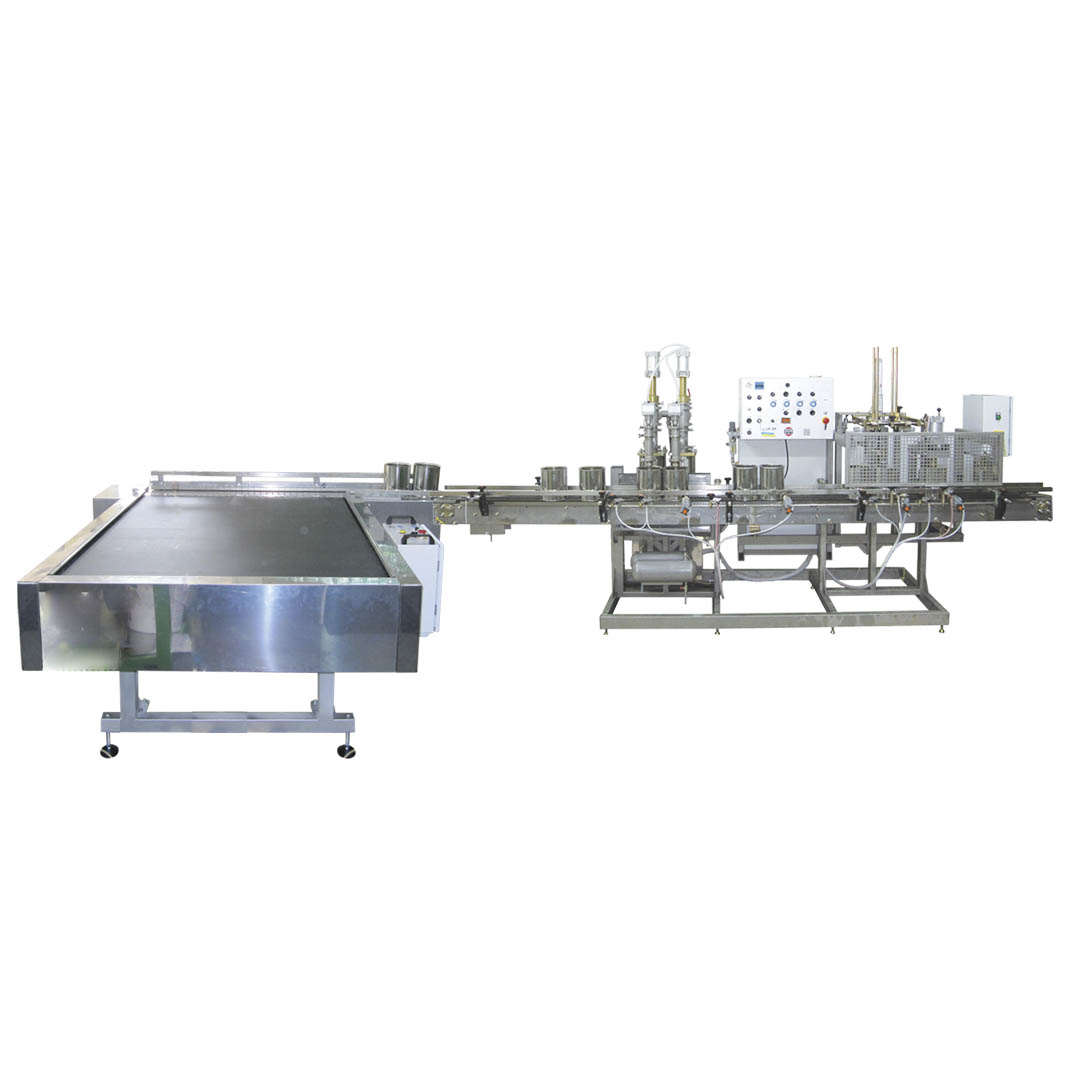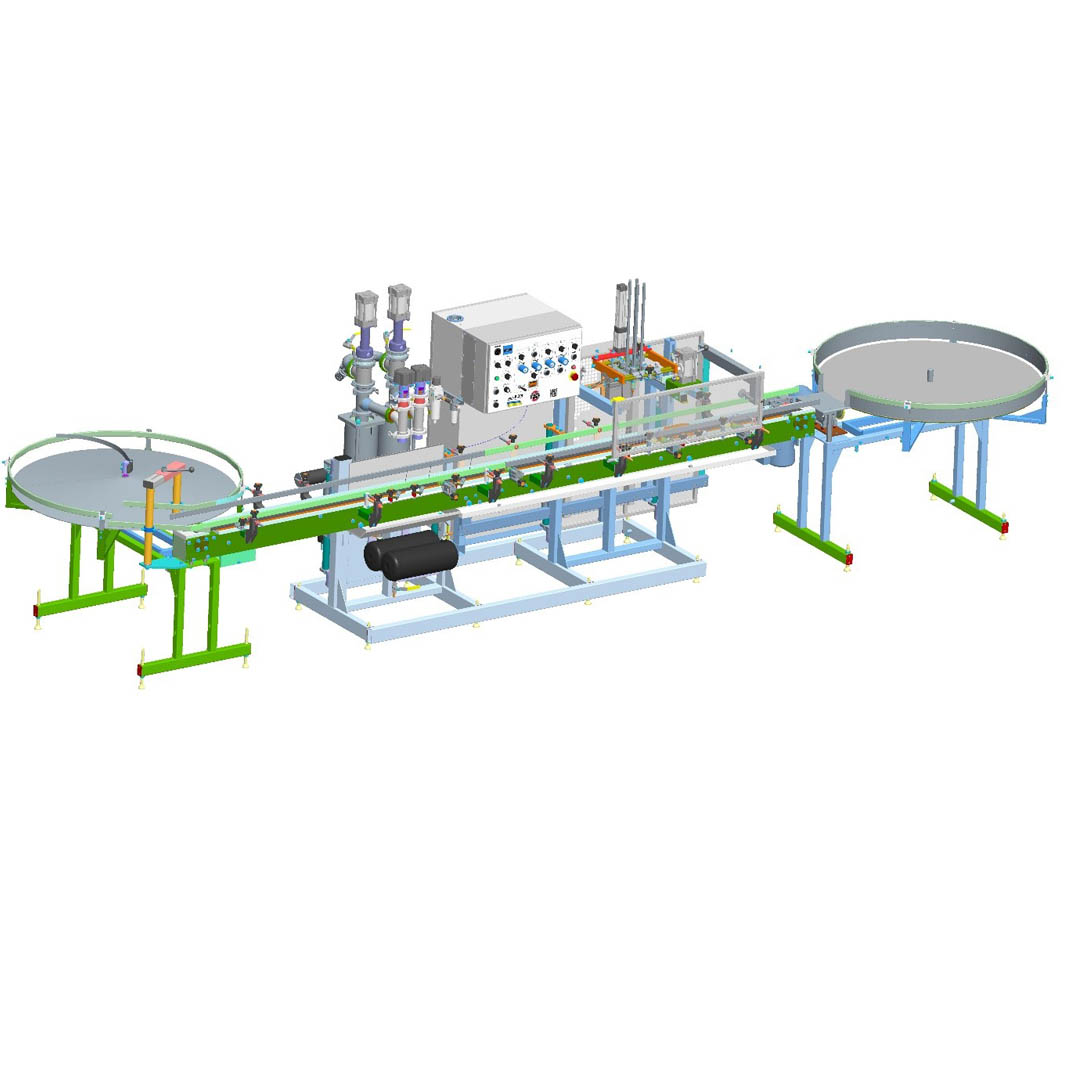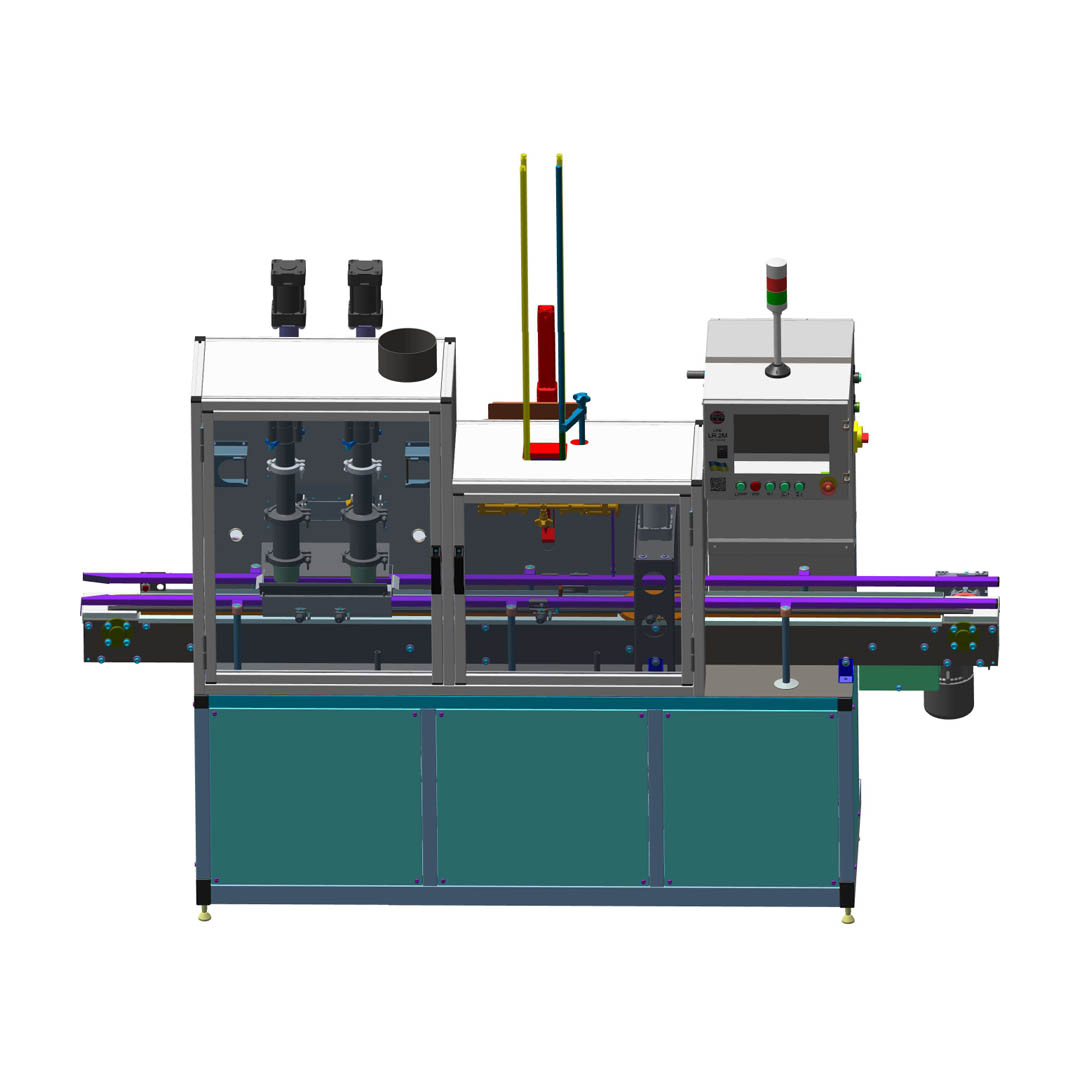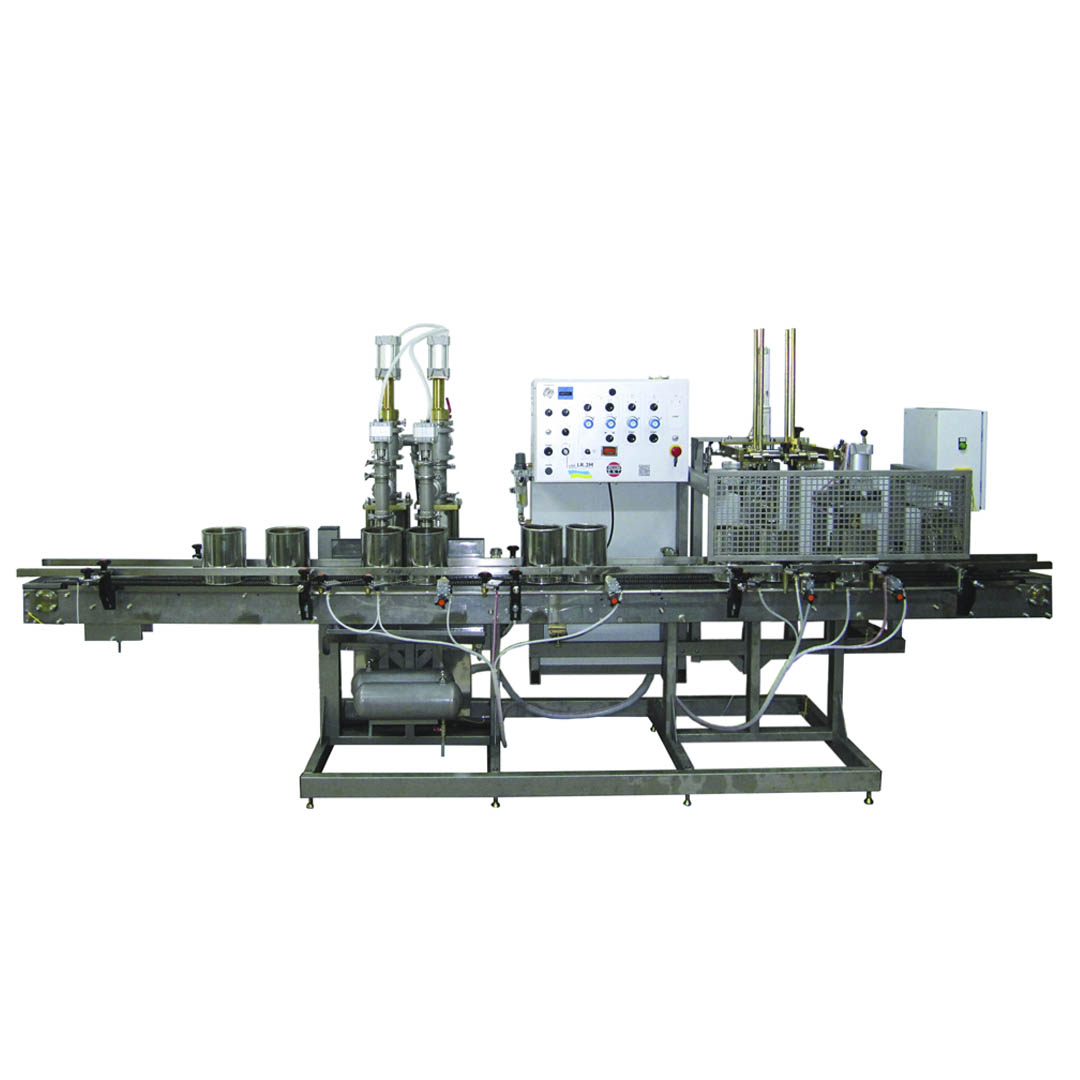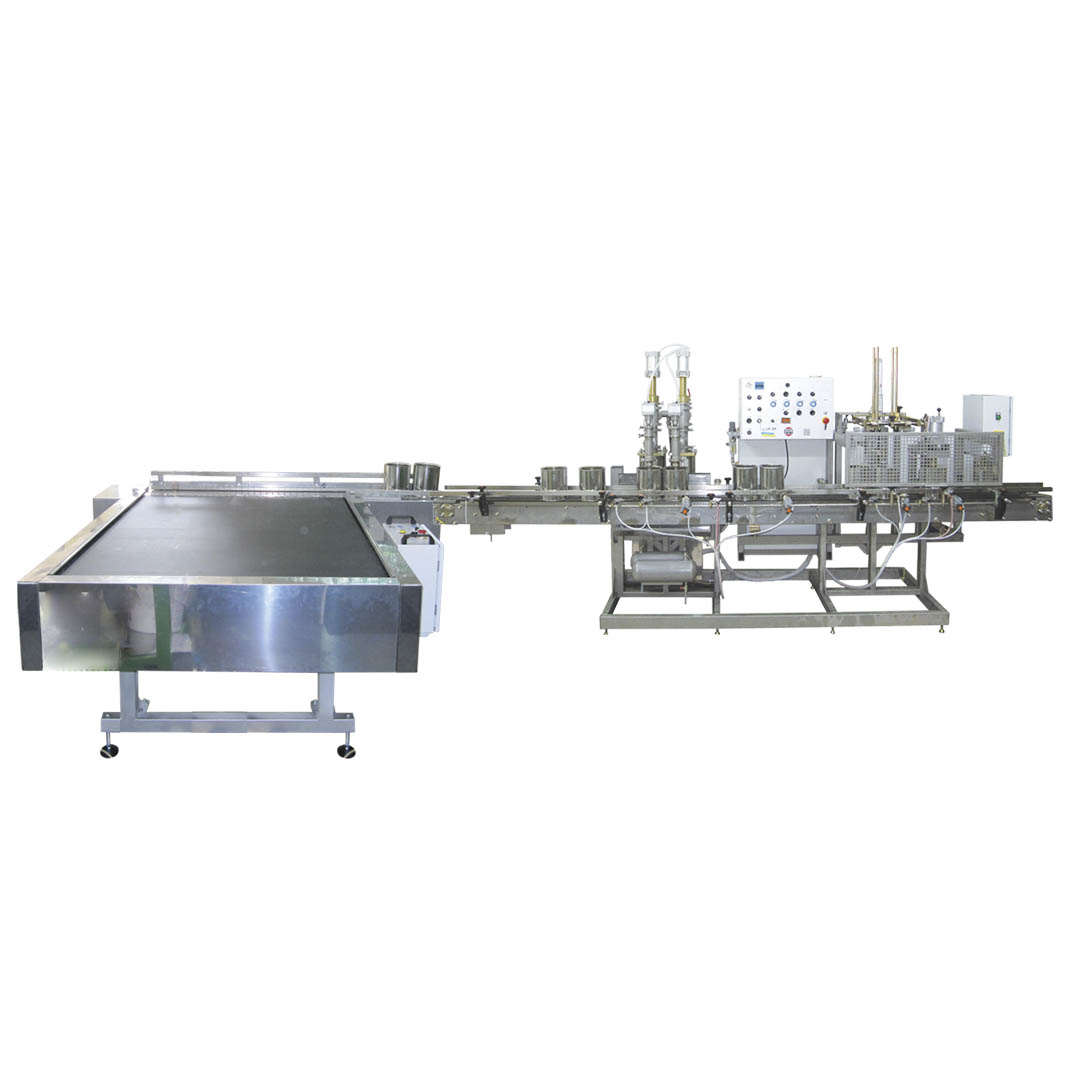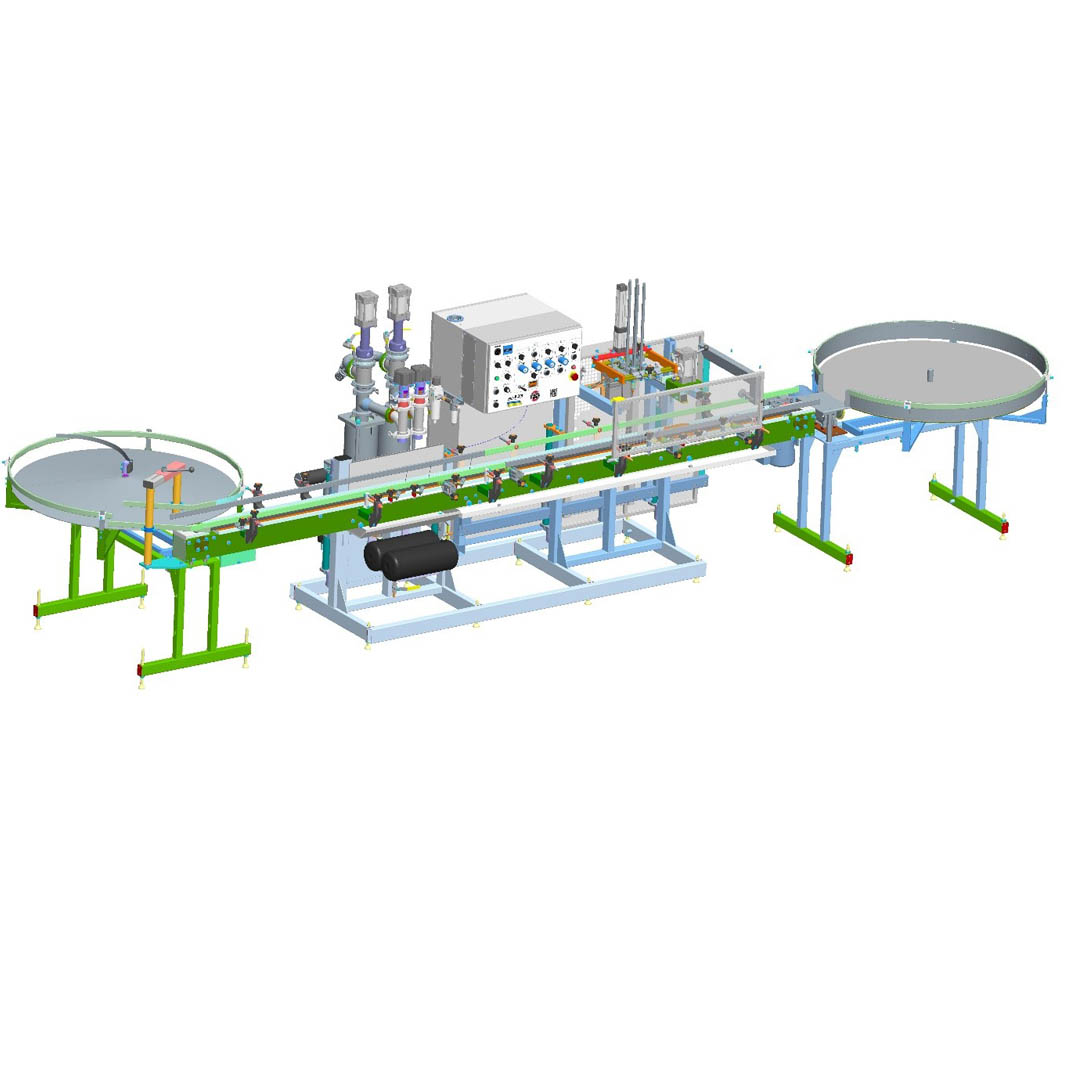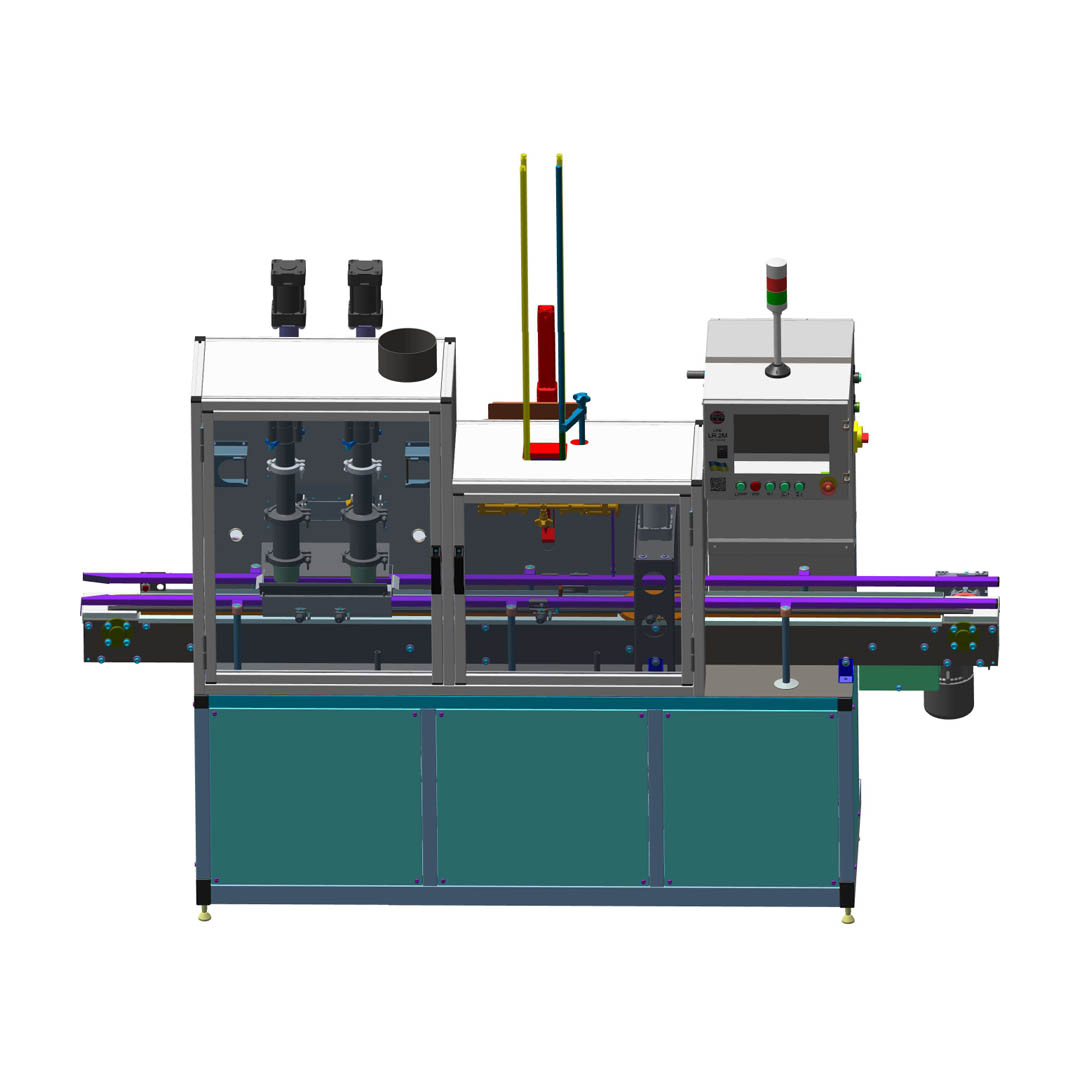 LR.2M Liquid and low-viscosity product volumetric filling line for 0.25 L – 2.82 L tin cans
on order
---
Select standard and optional equipment:
The line is intended for automatic volumetric filling and capping of cylindrical tin cans with liquid or low-viscosity chemical liquids, which do not contain abrasive materials (paints, enamels, adhesives, etc.);
Brief description:
Automatic laying of caps.
Automatic capping with cap presence control.
Color coding unit (applying a color dot
to the cap).
The line can be complete with a round or rectangular feeding table for empty containers and a round receiving table for filled containers.
| | |
| --- | --- |
| Purpose | Filling of organic solvent paints; Filling of organic solvent putties |
| Container | into flat lid tin cans |
| Dose volume | under 1 L; 1–5 L |
| Filling method | above level filling |
| 1. Filling method | volumetric |
| 2. Single dose volume (smoothly adjustable), cm3 | 180–2,820 |
| with double dose toggle on, cm3 | 360–5,600 |
| 3. Dosing tolerance, % | ±0.5 |
| 4. Compressed air pressure, MPa | 0.5–0.6 |
| flow, m³/h, max. | 45 |
| 5. Installed capacity of electric motor, kW, max. | 0.8 |
| 6. Capacity, container/h, max., container V=1.0 L | max. 2,200 |
| container V=3.6 L | max. 1,600 |