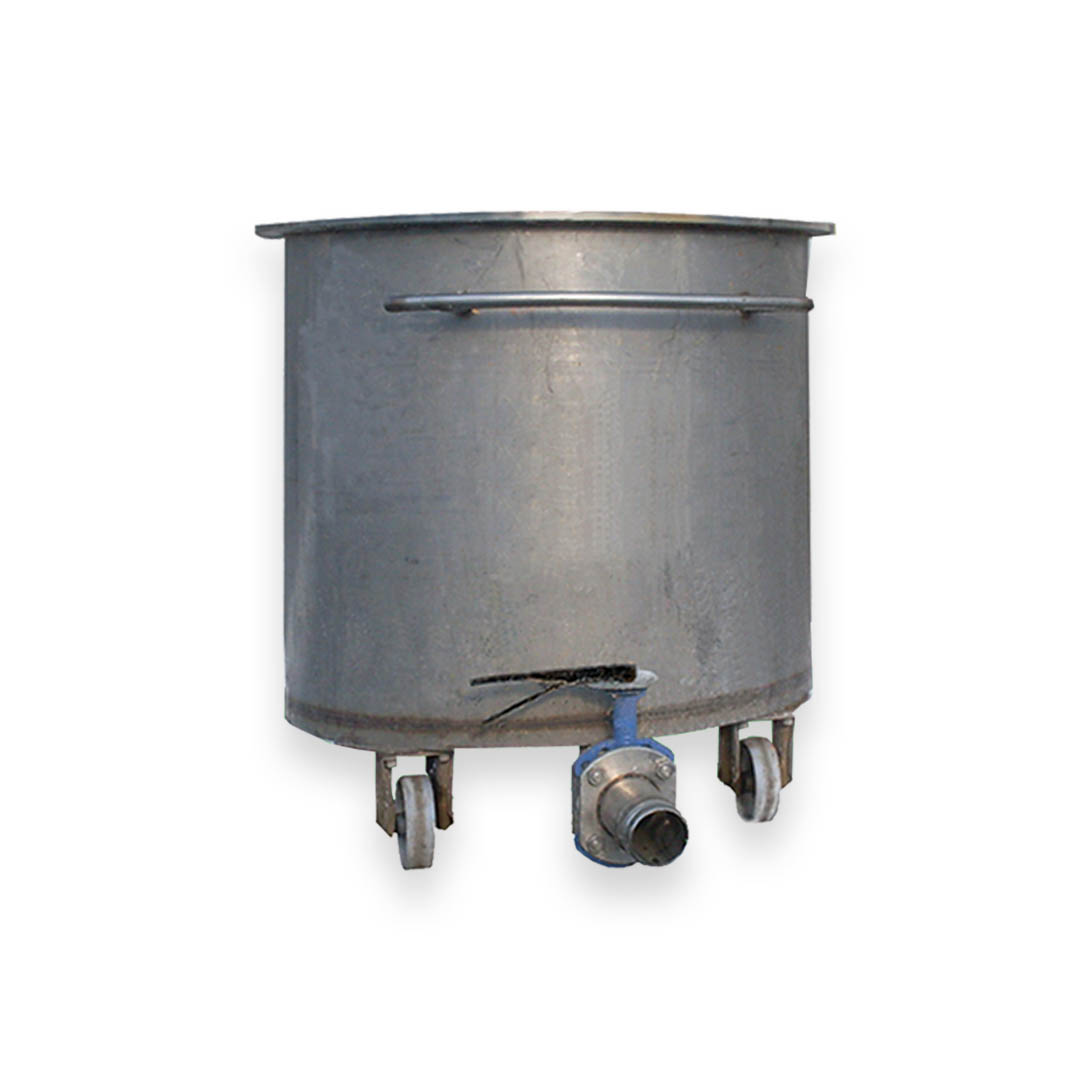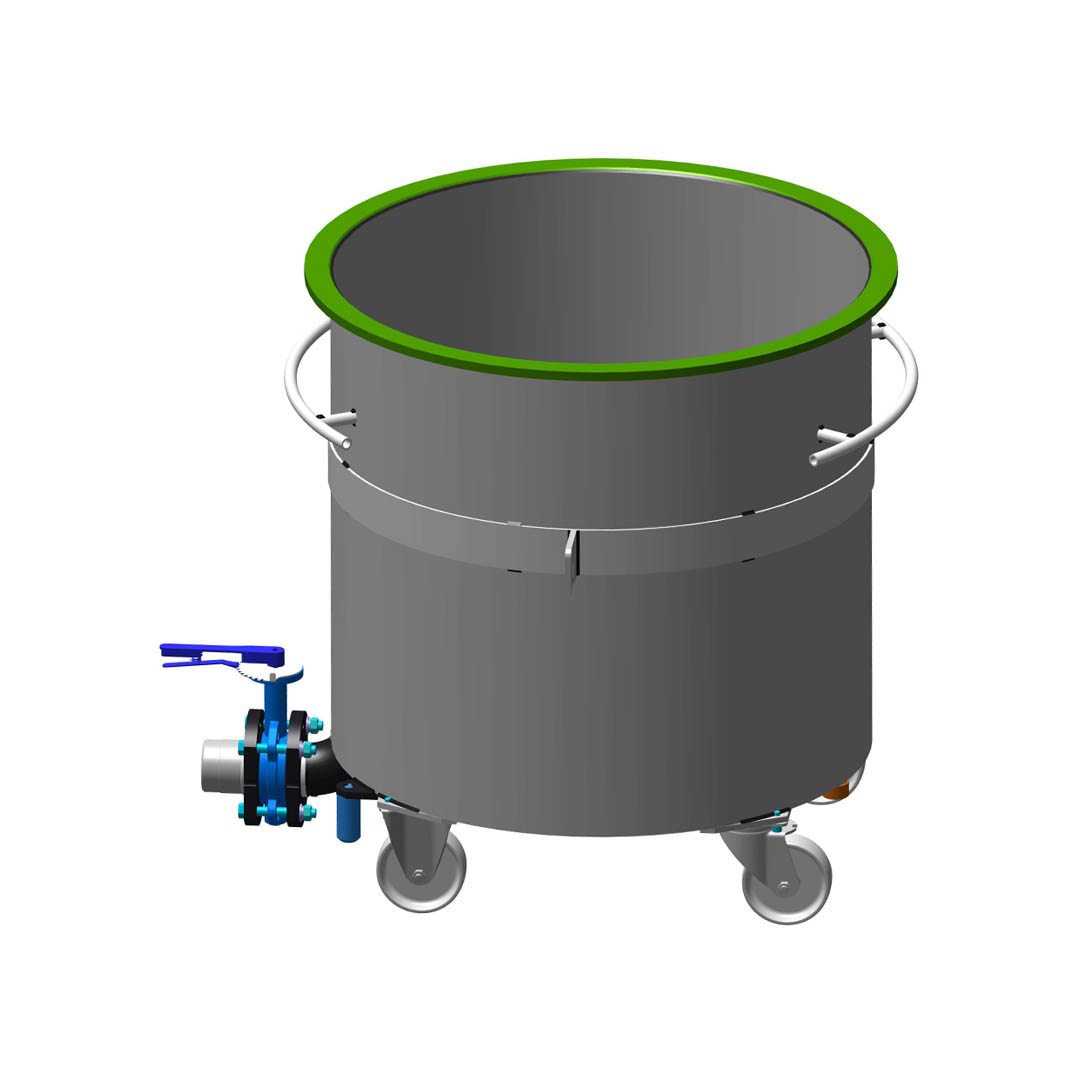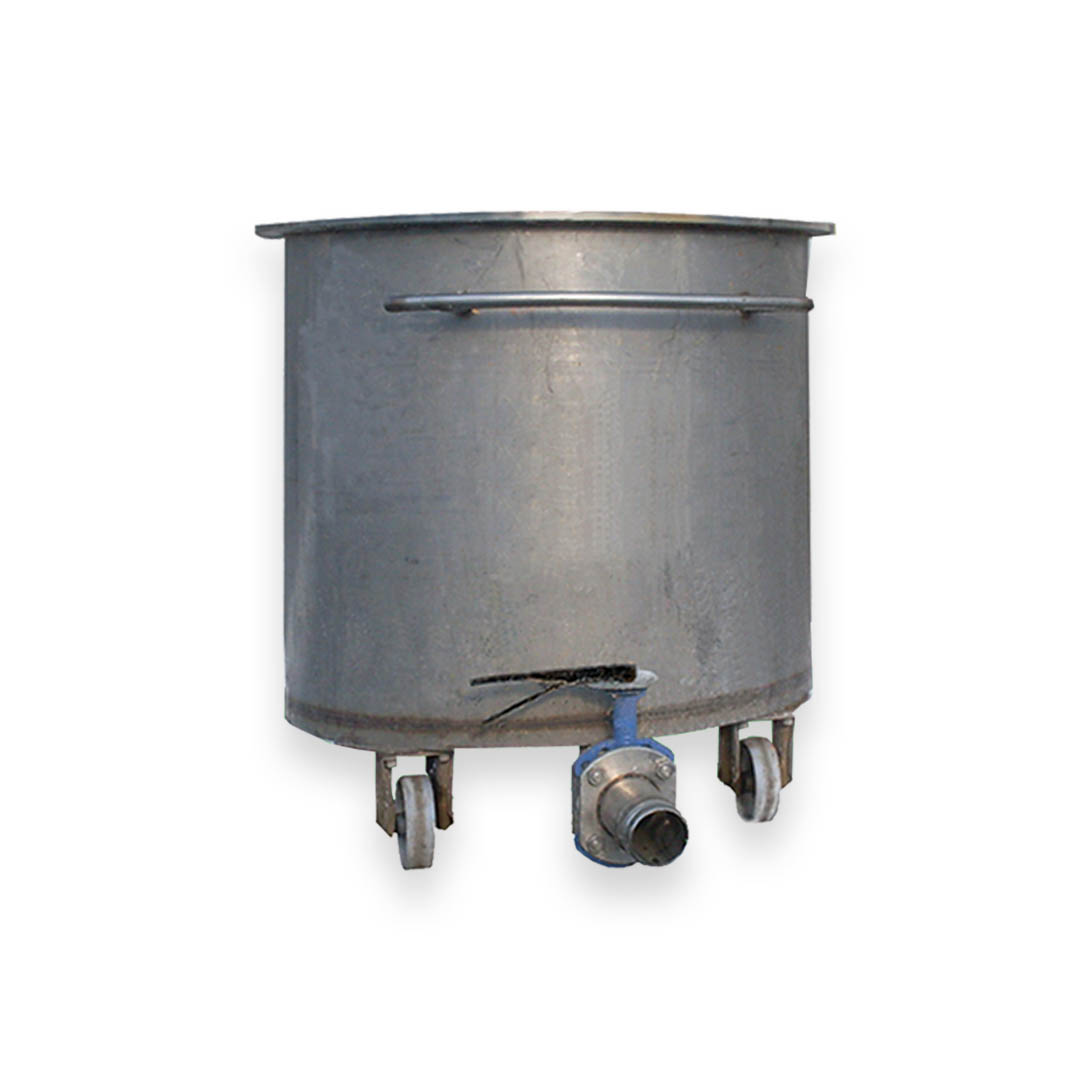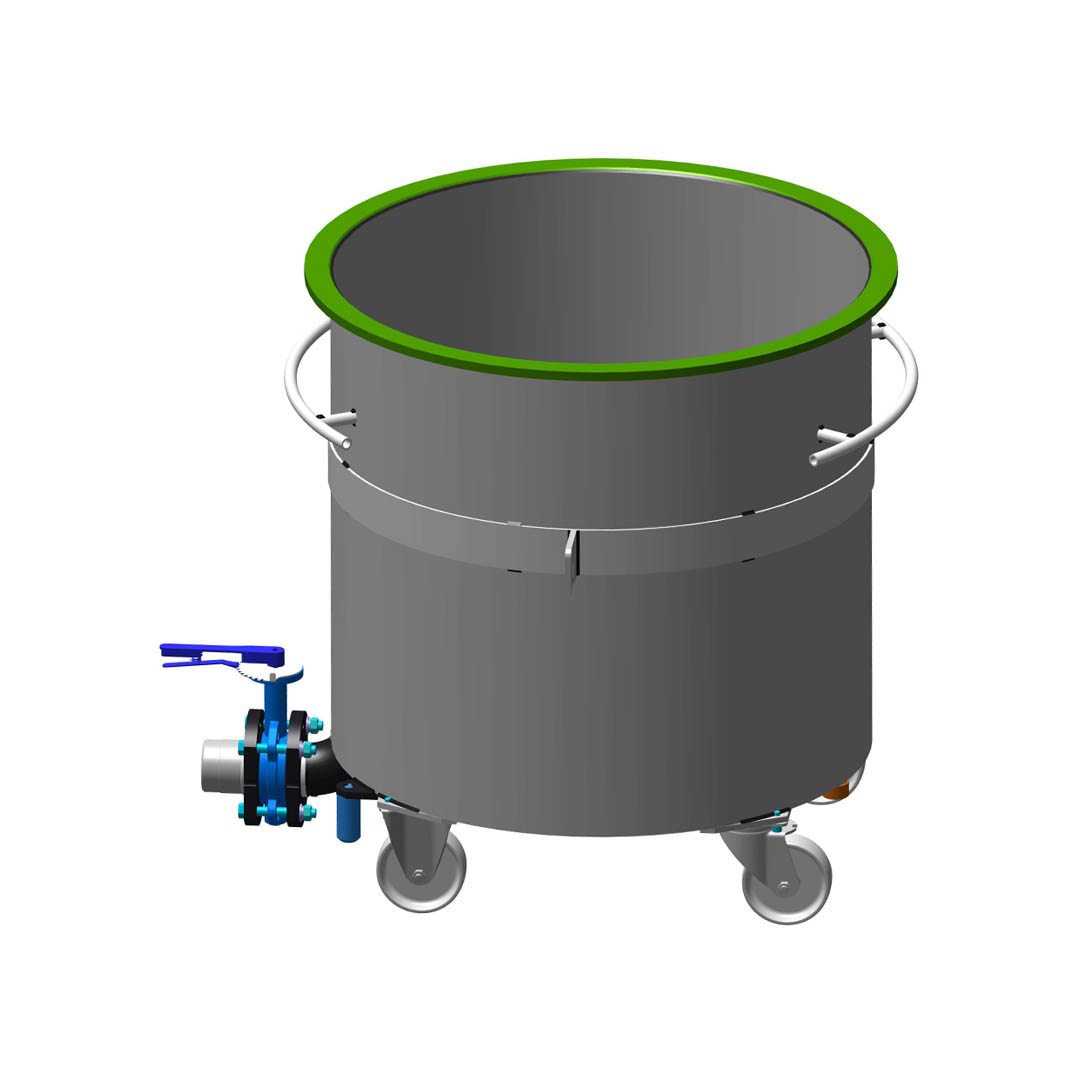 D.1-500 500 L vessel, AISI304
on order
---
Select production complex:
The vessel is intended for the production of putties, plasters, sealants, adhesives, pigment pastes, mastics, and other products using dissolver mixer MD.1-500.
D.1-500 is a calibrated stainless steel vessel optimized for use with MD.1-500 dissolver mixer and PF.1-500 press.
Small volume of the vessel (V=0.5 m³) allows manual handling across the workshop without the use of any additional equipment.
| | |
| --- | --- |
| 1. Operating volume of the vessel, m3 | 0.5 |
| 2. Inner diameter, mm | 898 |
| 3. Outer diameter, mm | 994 |
| 4. Height (w/wheels), mm | 1,060 |
| 5. Depth, mm | 808 |
| 6. Outlet diameter | 3" (product outlet is fitted with a Du80 butterfly valve with a stainless steel disc and sealing depending on the ingredients used) |
| 7. Material of the vessel | stainless steel |
| 8. Weight, kg | 195 |