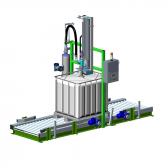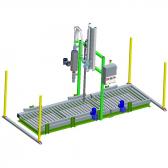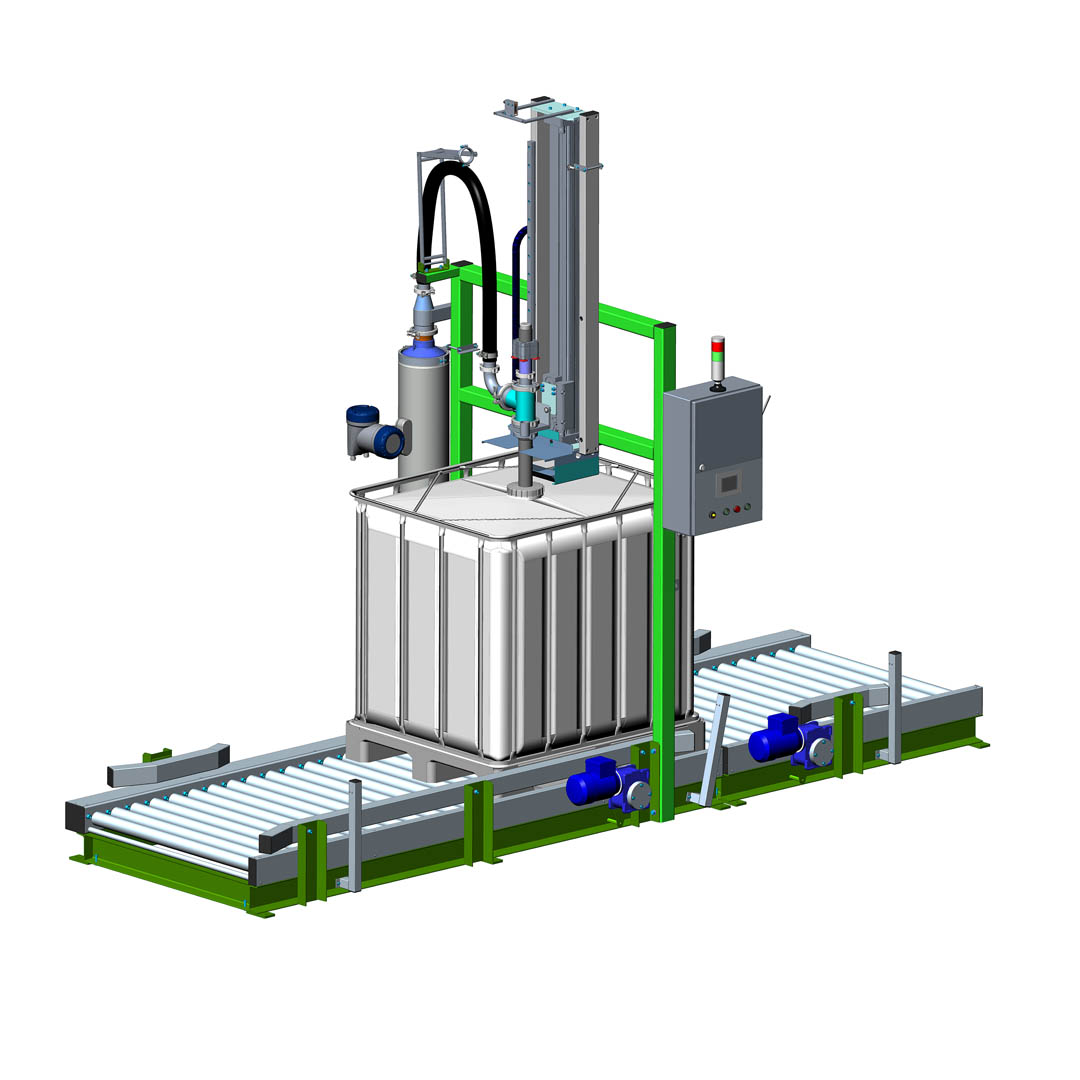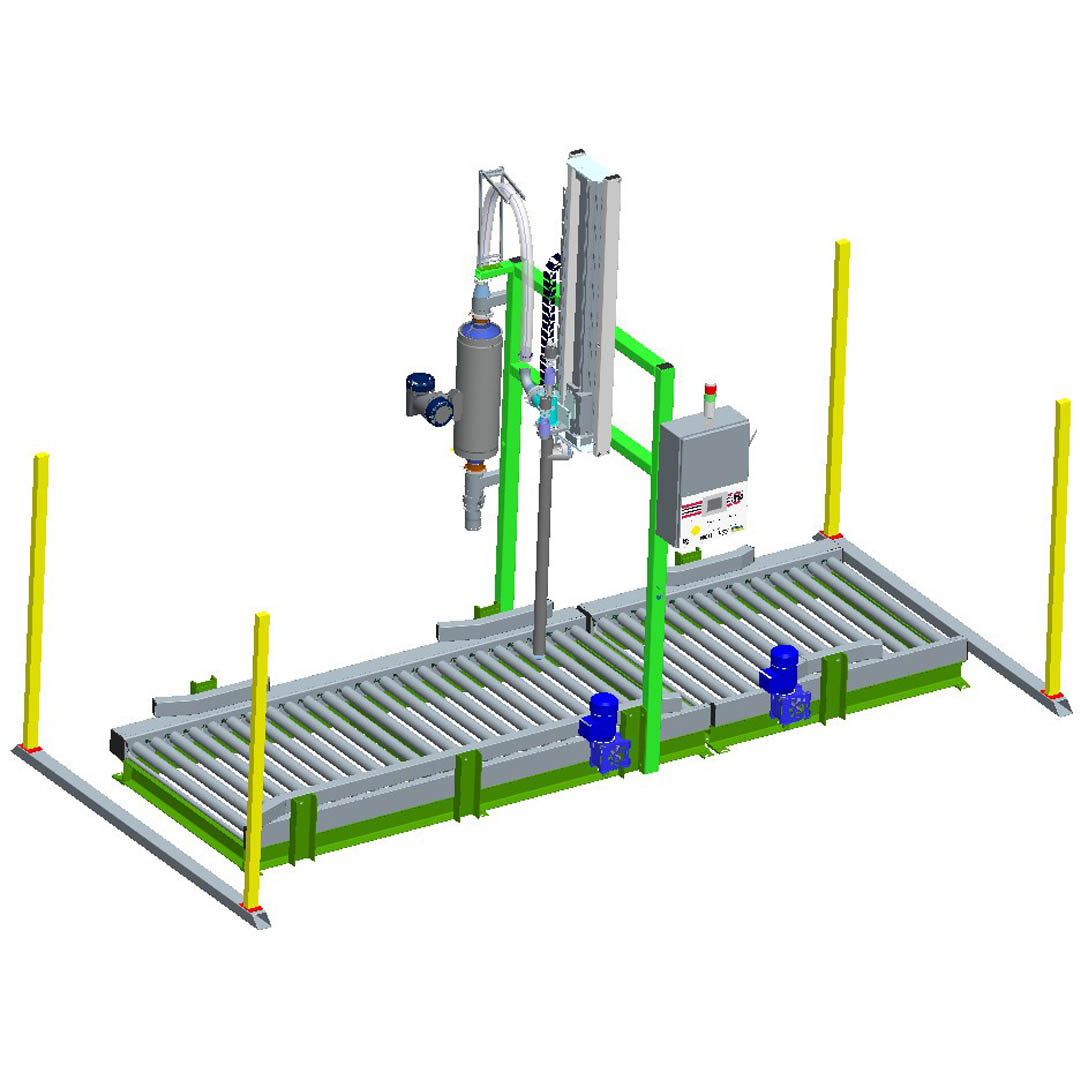 PRK.11G Semi-automatic mass flowmeter based filling unit for IBC containers
on order
The semi-automatic unit is intended for mass flowmeter based filling of IBC containers with foaming acrylic dispersion.
Components:
1. Rack.
2. Valve lifting mechanism.
3. Valve w/nozzle and drip pan.
5. Power-operated approach roller table.
6. Power-operated run-out roller table.
7. Mass flowmeter.
8. Control panel.
9. Inlet/outlet safety light screens (2 pcs).
| | |
| --- | --- |
| Purpose | Filling or primers |
| Container | into intermediate bulk containers (IBC) |
| Dose volume | 5–20 L |
| Filling method | below bunghole filling; below level filling |
| 1.Filling method | gravimetric (mass flowmeter) |
| 2.Weight of 1 dose, kg | 50–1,500 |
| 3.Dosing tolerance, % | ±0.7 |
| 4.Compressed air supply pressure, MPa | 0.6–0.7 |
| 5.Compressed air flow, m³/h, max. | 14.0 |
| 6.Power supply | 220 VAC, 50 Hz |
| 7.Three-phase electric motor supply | 380 VAC, 50 Hz |
| 7.Power input, kW, max. | 3.0 |
| 8Semi-automatic unit weight, kg, max. | 1,000 |
| 10.Capacity | depends on the feed pump rate as well as on the product parameters (density, viscosity, temperature), container parameters, and human factor |
| 11.Controller | SIEMENS |
| 12. Mass flowmeter | Optimass 1400C-S50 |
| 13. Nominal filling speed | 300 L/min |