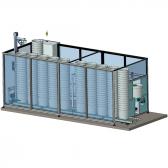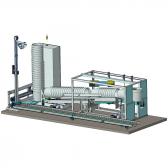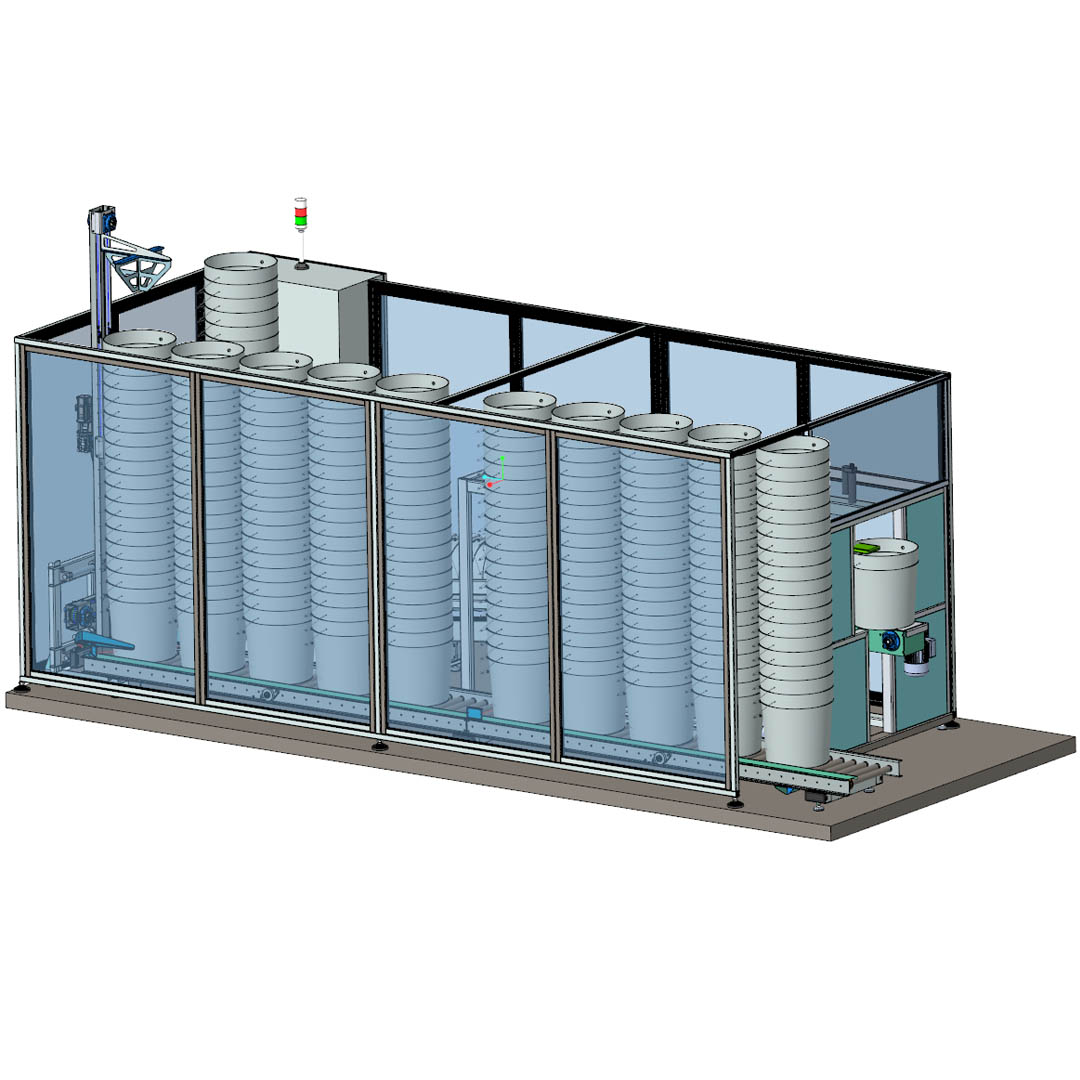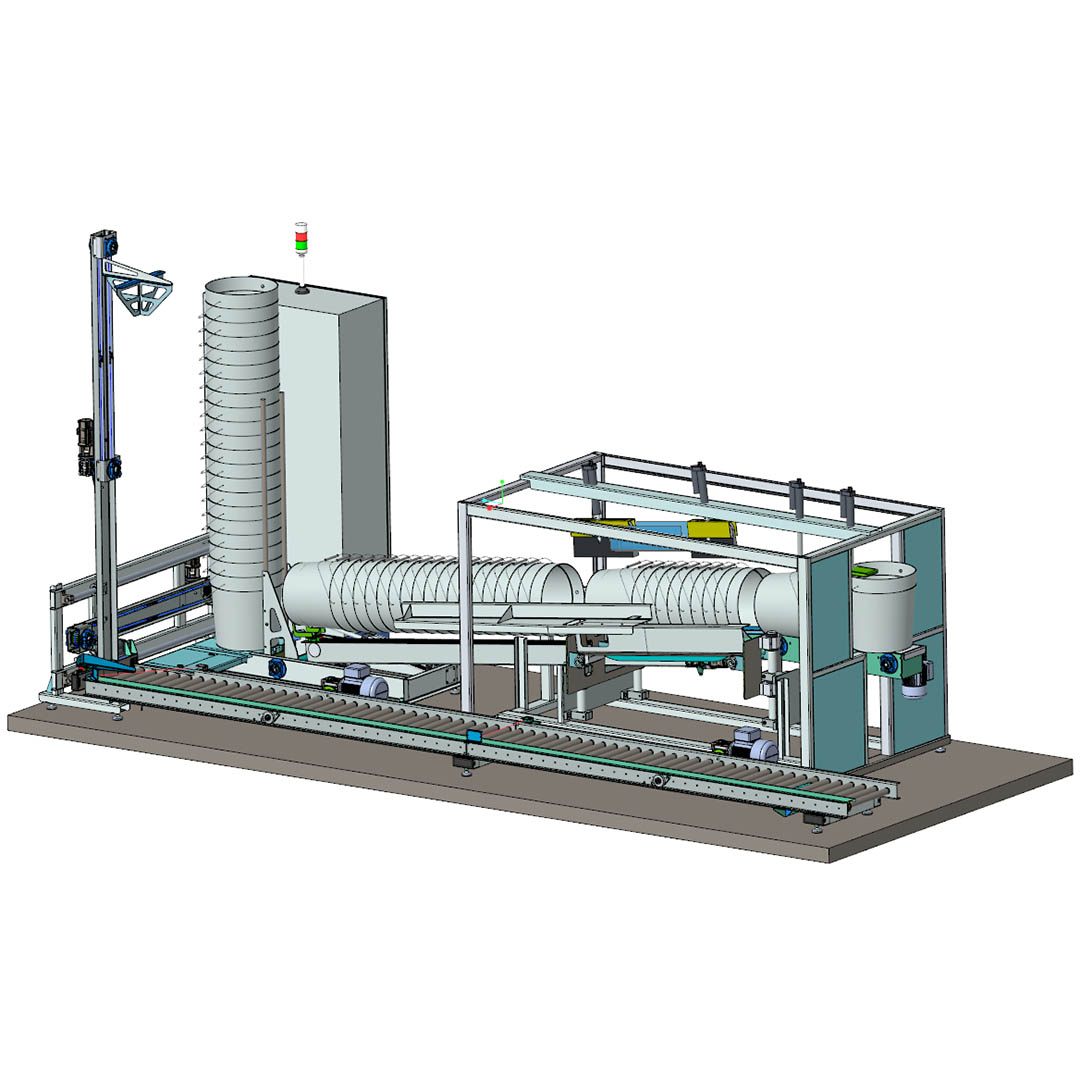 new
SAV.0010 Bucket separation and feeding unit
on order
SAV.0010 unit for automatic separation and feeding of buckets for filling is noted for its high capacity, operability, and ease of maintenance.
Features
- Capacity: up to 1,000 buckets per hour.
- Storage capacity increased by more than two-fold compared to the previous model.
- Stack loading position is at the height of 150 mm for easy loading.
- Adapting for container changes is carried out automatically when the profile is selected from the control panel.
- Separating the buckets horizontally reduces the load on actuating mechanisms, which ensures reliability and speed of operation.